Tadahiko & Yuya Sahashi welcome to RacingTime.se
The two Japanese brothers are considered the fastest RC brothers in history.
They are great ambassadors and well known, Tadahiko became IFMAR World Champion 2013 in Tokyo 1:8GP WC and Yuya got 2:nd at IFMAR Worlds in 1:10GP in Bangkok Thailand 2014 to name a few achievements.
On the picture they are racing in Miami Florida for the 2018 IFMAR World Championships in 1:10GP.
Tadahiko was running 2:nd in the 60min final but with just a few min left he got problems and finish 8:th.
The friendly brothers will be back in USA 2019 for the 1:8GP Worlds.
// Warm welcome to RacingTime.se racing watches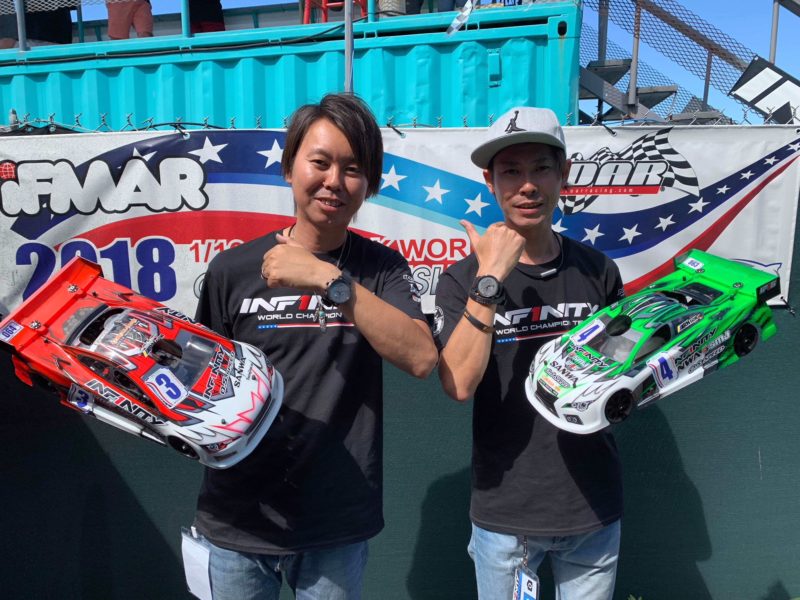 RacingTime.se Watches promoted as event sponsor at the RC Worlds in Miami by LiveRC.com