Interview – 10 fast questions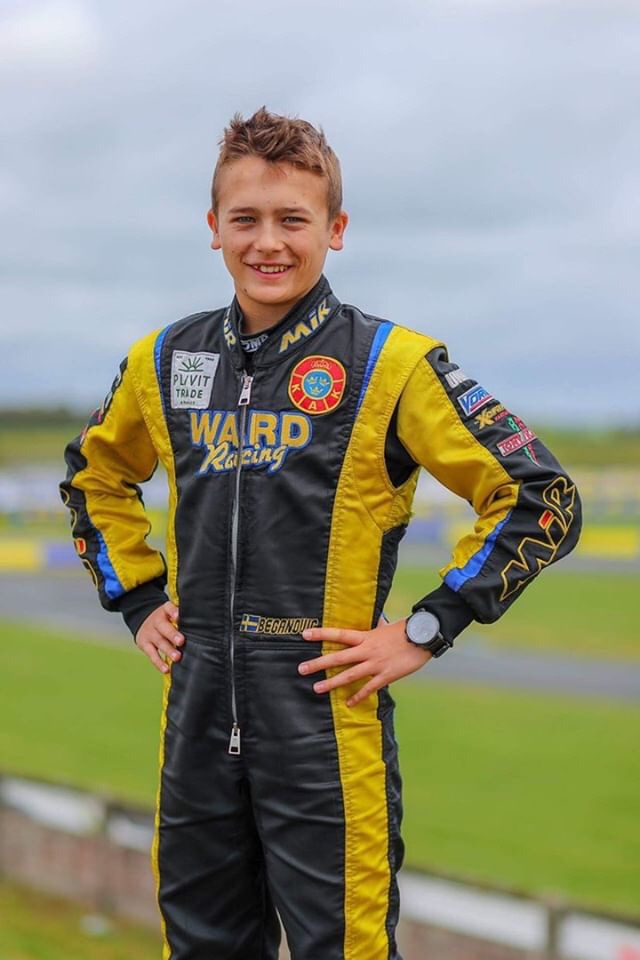 1 Hello, what is your name and what kind of racing are you doing?
My name is Dino Beganovic (SWE) and I am Racing Go Kart International (Team WARD Racing).
2 When did you start racing and with what?
My father brought me a go kart when I was 6 years old for practicing and I started racing at 7 years old.
3 What is your best results so far?
My best result so far is:
P1 WSK Euro Series rd:1
P3 WSK Super Master Series rd:2
P1 Swedish championship
P4 WSK Super Master Series
P7 World Championship from 2 place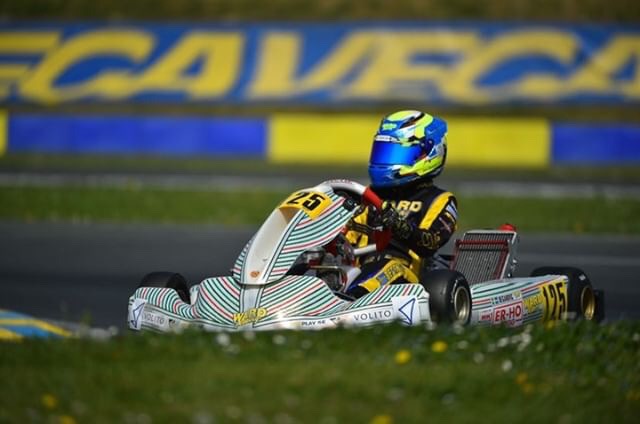 4 Do you have any coach or mentor helping you?
No, I don't have a coach. The only coach what I have is my dad and my mechanic.
5 What will you race in 2019?
I will race: WSK Super Master Series, WSK Euro Series, European championship, World championship
6 Who are your main racing sponsors?
I have many sponsors so it's difficult to only say one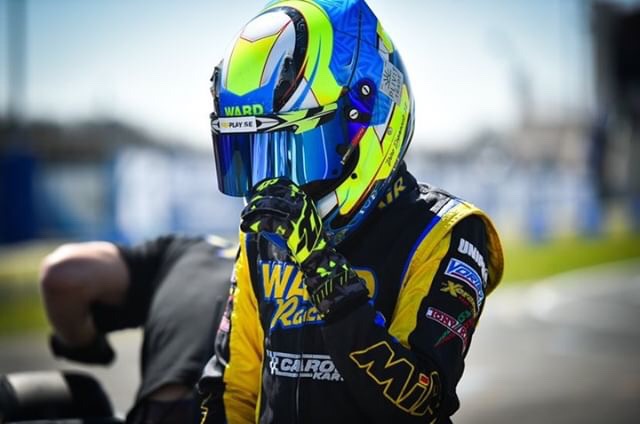 7 What is your goal for this season?
My goal was to finish P1 in a big race and now I have done it so no my goal is to win some more races and World Championship.
8 What is your future main goal in racing?
My future goal in Racing is to be a Formula 1 driver for Ferrari and work with racing on full time.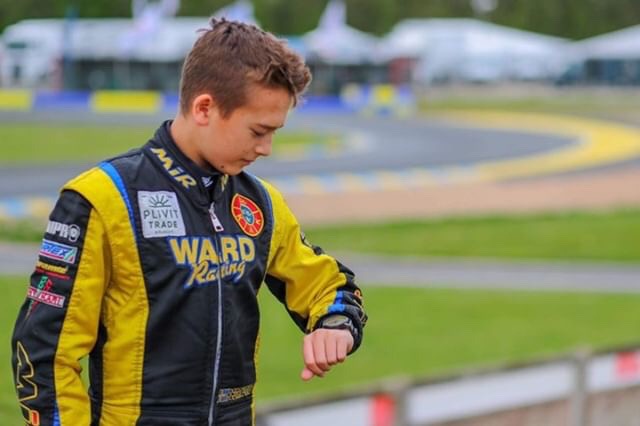 9 What is the best or most fun thing about racing?
The best thing in Racing is the speed, the sound and the smell of engines/fuel.
10 What you think about the RacingTime.se brand and Champion watch?
It's a very nice watch with a racing feeling when you look at it. You can wear it on track and of track and I don't see any bad things with the watch so I strongly recommend it.
Thank you Dino, we are very happy to have you as a brand ambassador for our brand, and we wish you the best of luck for this 2019 season and beyond!!!
// RacingTime.se