Interview – 10 fast questions
1 Hello, what is your name and what kind of racing are you doing?
-Hi, My name is Ida Zetterström and I'm a dragbike racer. I race in the class Super Street Bike with a +650hp Hayabusa turbo, we run with street tires and no wheeliebars.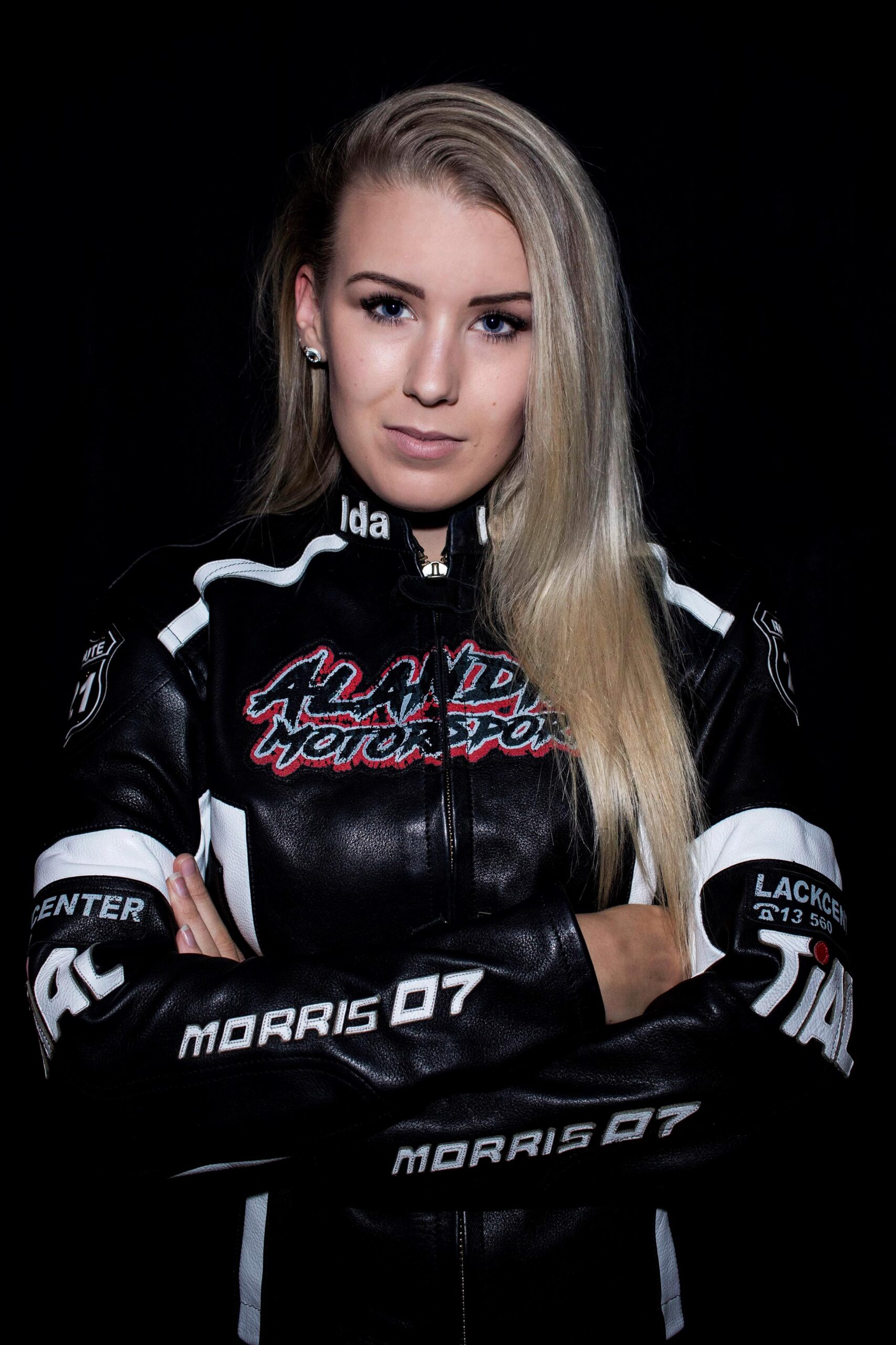 2 When did you start racing and with what?
-I started racing when I was 8 years old with a junior dragster, when I was 16 I got my Super Comp dragster license. 4 years ago I made the switch from racing cars to racing bikes and I started in this cool class, Super Street Bike.
3 What is your best results so far?
– 2019 Scandinavian Champion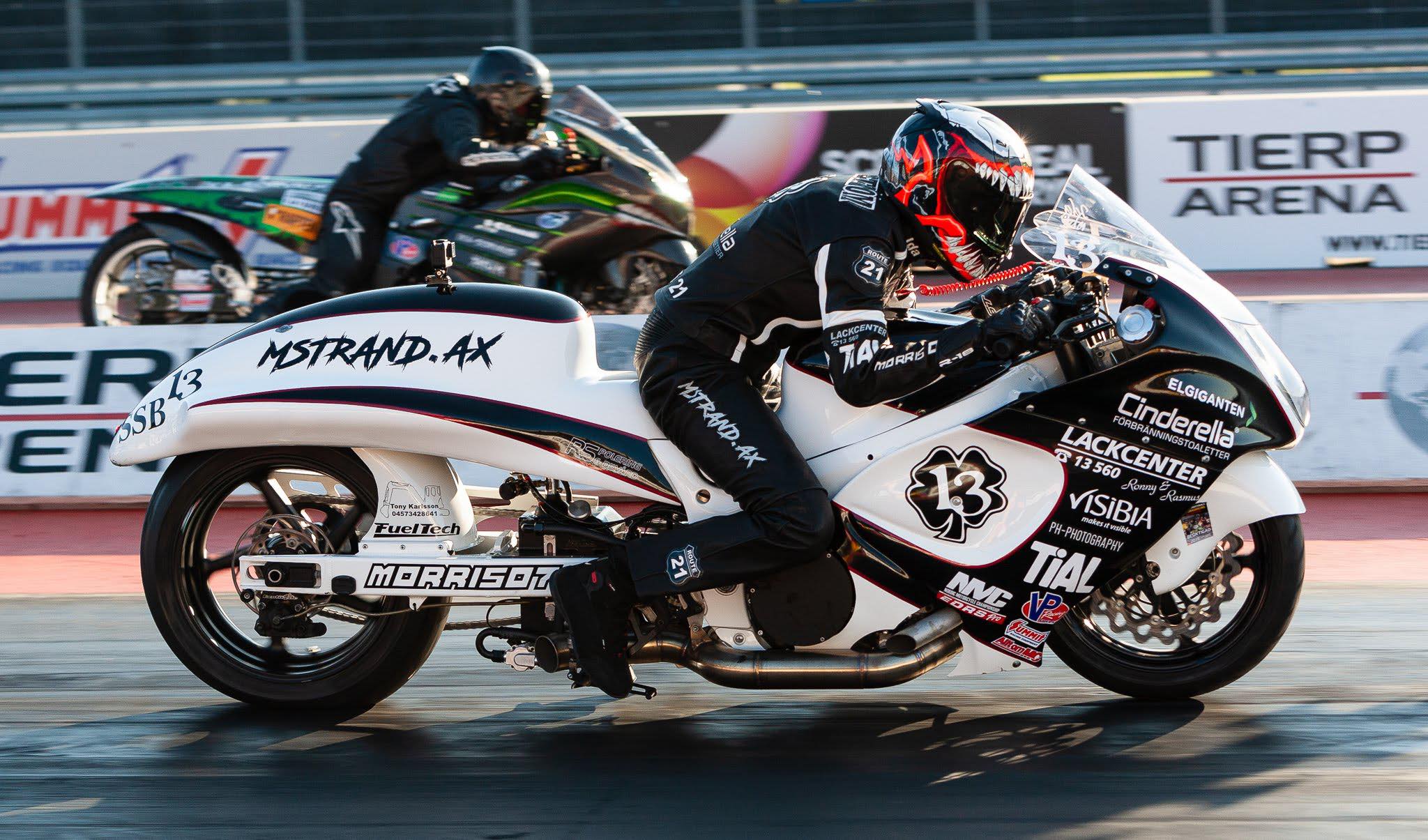 4 Do you have any coach or mentor helping you?
-My team always helps me, my dad has teached me everything I know about Dragracing and my boyfriend helped me with my transition from cars to bikes as he has raced bikes before. Our tuner also helps out with advice and I think we make a great team when we all work together.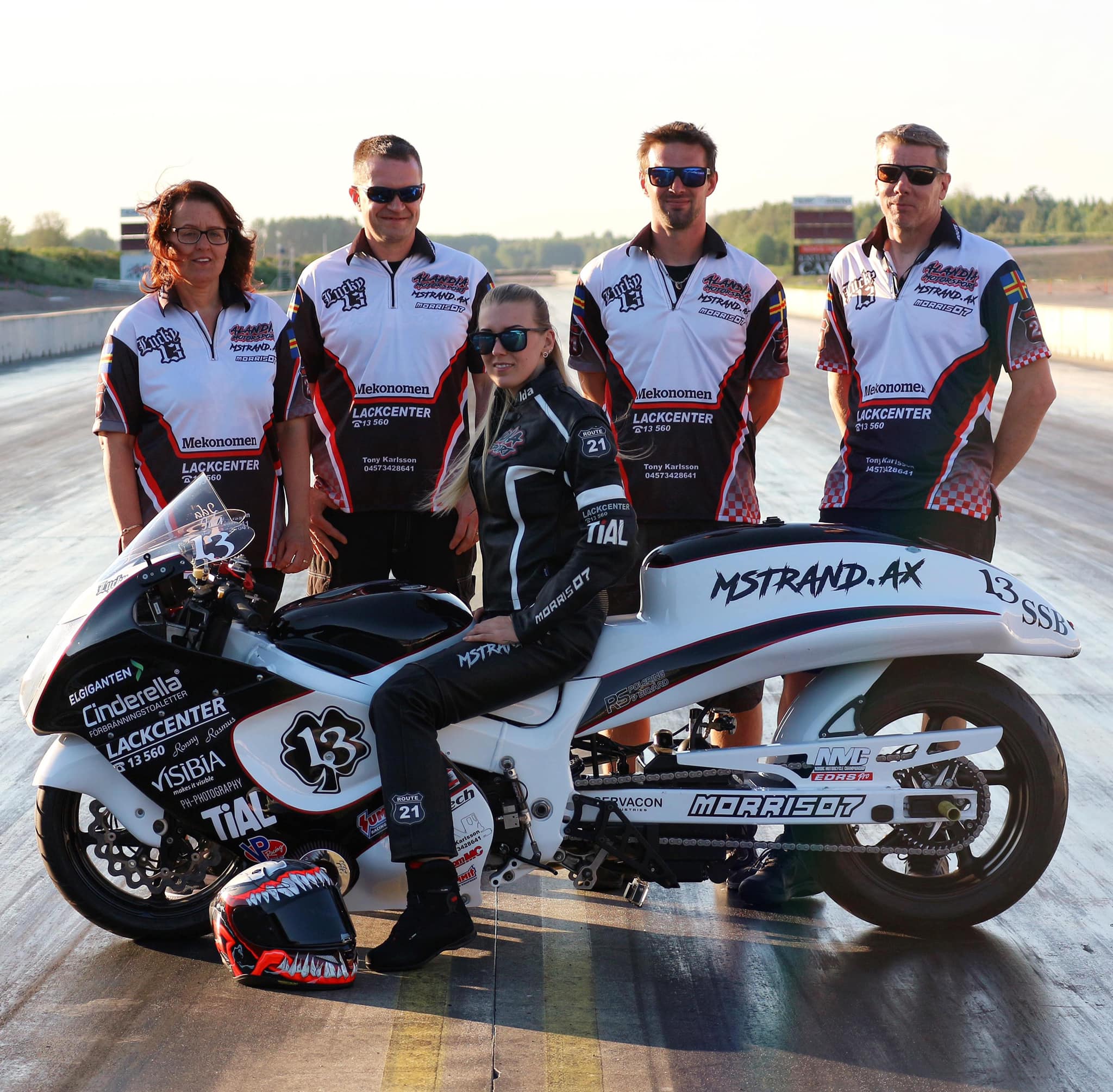 5 What will you race in 2020?
-The plan was to run the full FIM European series for the first time, and also some races from the Nordic series. But as it looks right now with the COVID-19 situation I'm just crossing my fingers we get to race at all.
6 Who are your main racing sponsors?
-Mstrand.ax – A company that together with the guys at Eklunds Bygg is creating apartments, storage units and more in the fastest growing neighborhood at Aland Islands, Möckelö Strand.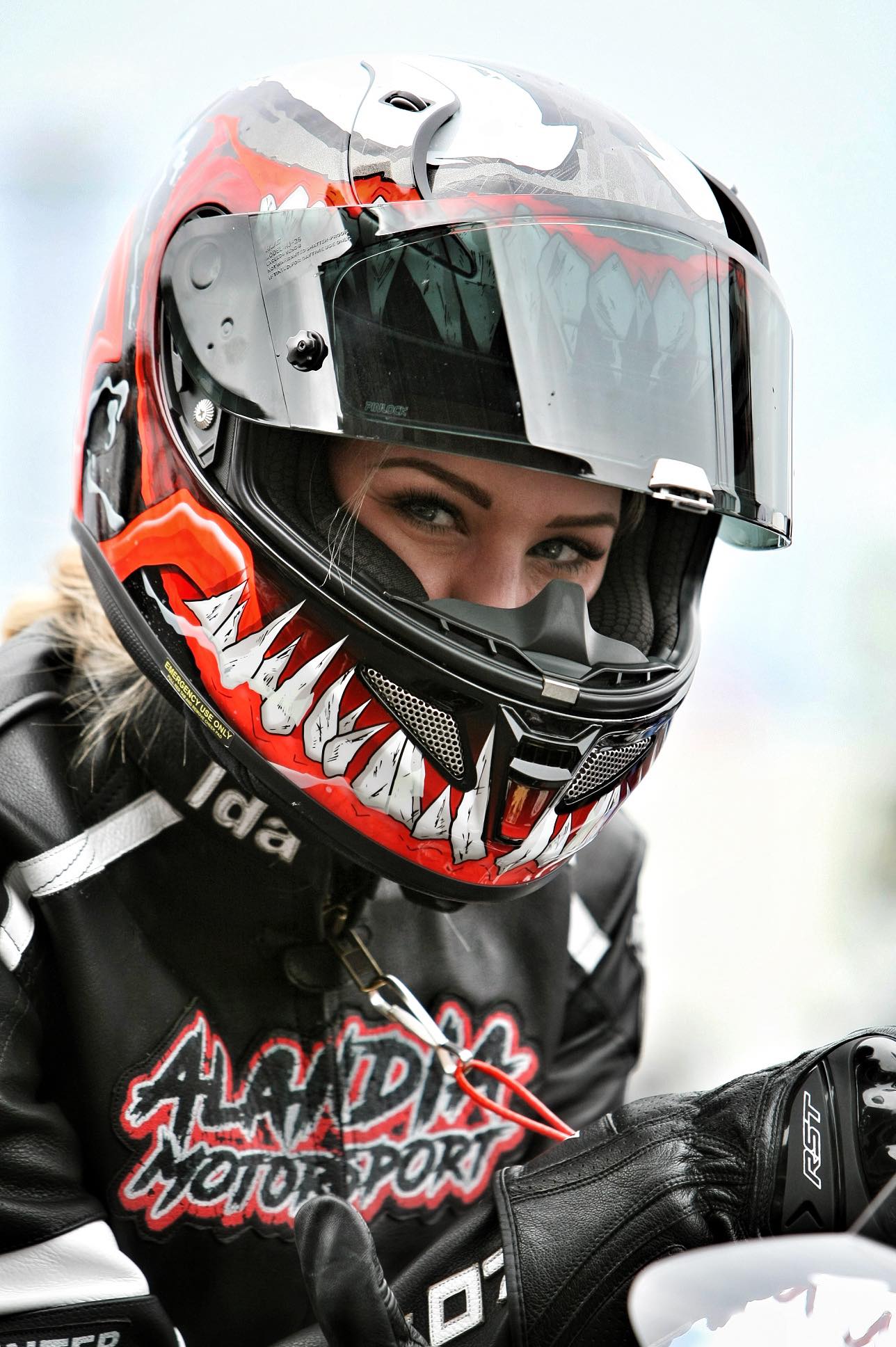 7 What is your goal for this season?
-Our goal was to run the full European series for the first time, getting good track data and also trying to bust in to that 6-s zone as we ended last year with a 7.01s round.
8 What is your future main goal in racing?
-I have several big goals, some I can't really discuss at the moment but I can tell you that I'm aiming big and hopefully you will see more records and championships from us in the future.
My main goal has always been to be able to work with racing/in the racing industry full time, and that will always be the big dream for me.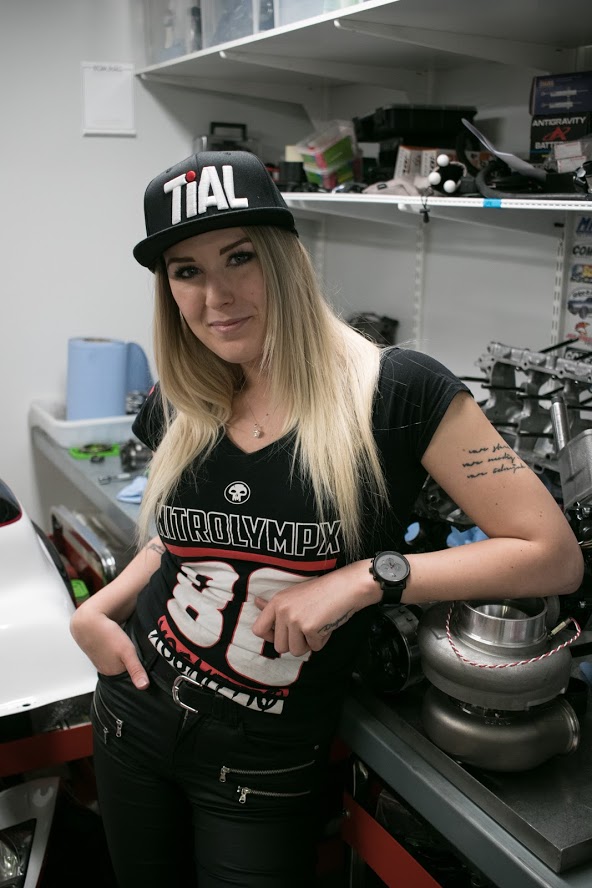 9 What is the best or most fun thing about racing?
-Oh it's hard to pick just one thing, there is so much I love, my team the people around us, the passion and hard work behind it, celebrating after a good run and ofc the thrill and adrenaline rush of running over 200mph at the 1/4 mile.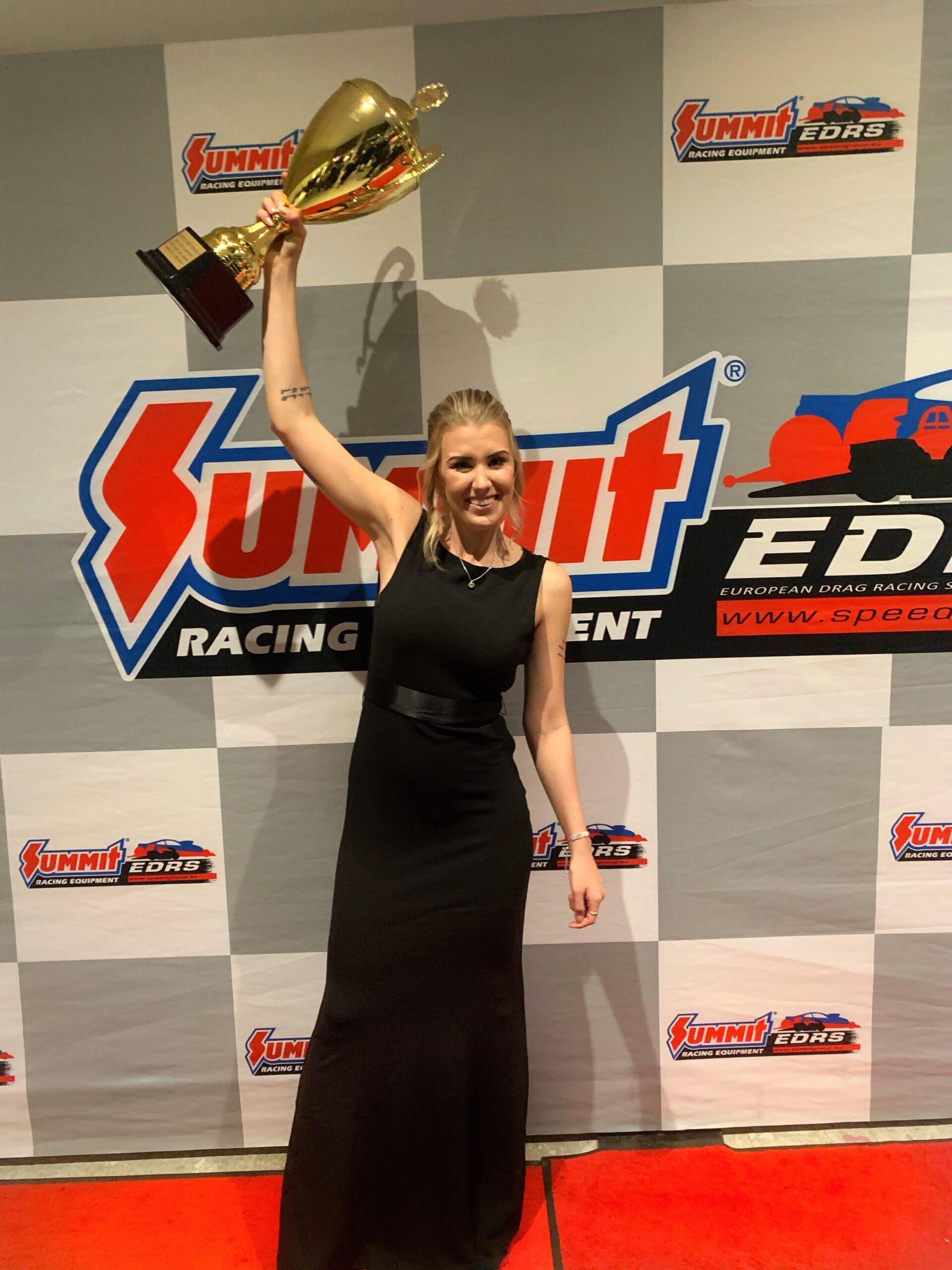 10 What you think about the RacingTime.se brand and Champion watch?
-I just love it, it's exactly my style, perfect size and even our team colors, absolutely perfect!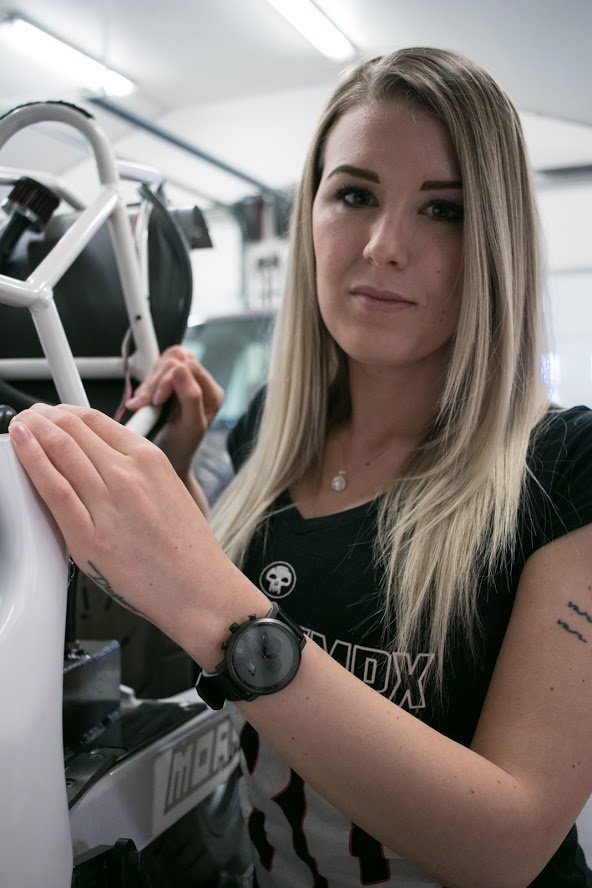 Thank you Ida, we are very happy to have you as a brand ambassador for our brand 2020, and we wish you the best of luck for the 2020 season and beyond!!!
// RacingTime.se
Pictures credit to: Ida Zetterström and Patricia Holmberg (@Photography.aland)