Press release, free to publish immediately
12.08.2020
Racingtime.se has appointed Martti Ritonen as an ambassador in Finland.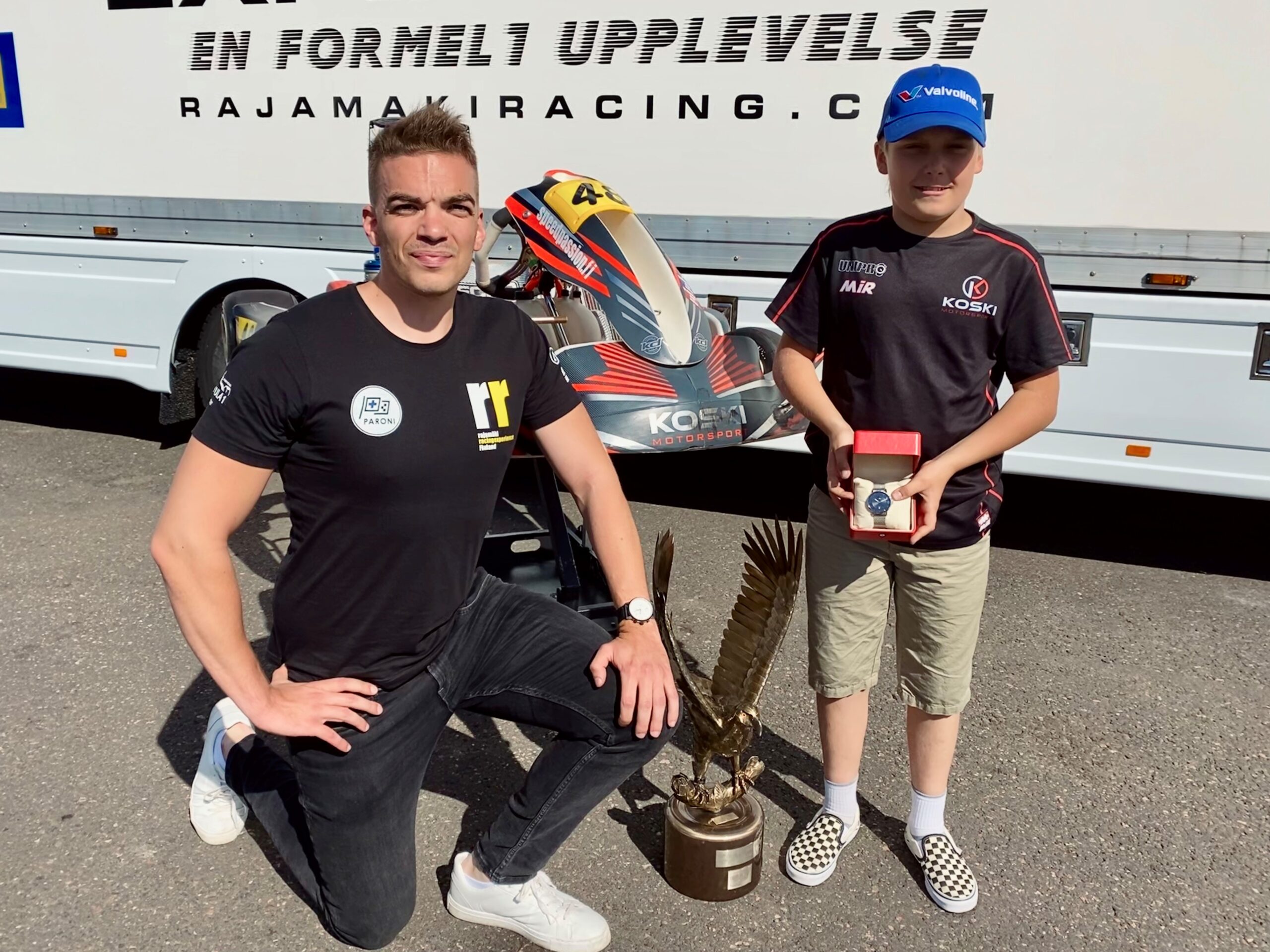 Martti Ritonen is the Finnish Junior Champion 2019 in karting class Raket95. Born in 2008, Ritonen is a young and promising star, who for the 2020 season have moved on to the OKJ (Original Karting Junior) class and aiming for a top-five position in this championship. Martti also competes in the Rotax Junior Max series, which with a win would offer the right to drive in this year's World Series finals in Bahrain.
"I like RacingTime as a brand, and I look forward to working with them", says Martti.
Martti is the current holder of the Flying Finn Trophy from 2019, which also have been held by names such as EsaPekka Lappi and Teemu Sunninen.
RacingTime.se founded in February 2018 in Vaxjo Sweden. The focus is on creating watches with premium quality and excellent design for an affordable price. RacingTime watches are made by motorsport fans, for motorsport fans.
For more information:
Christoffer Lindén
+358 40 838 7590