Interview – 10 fast questions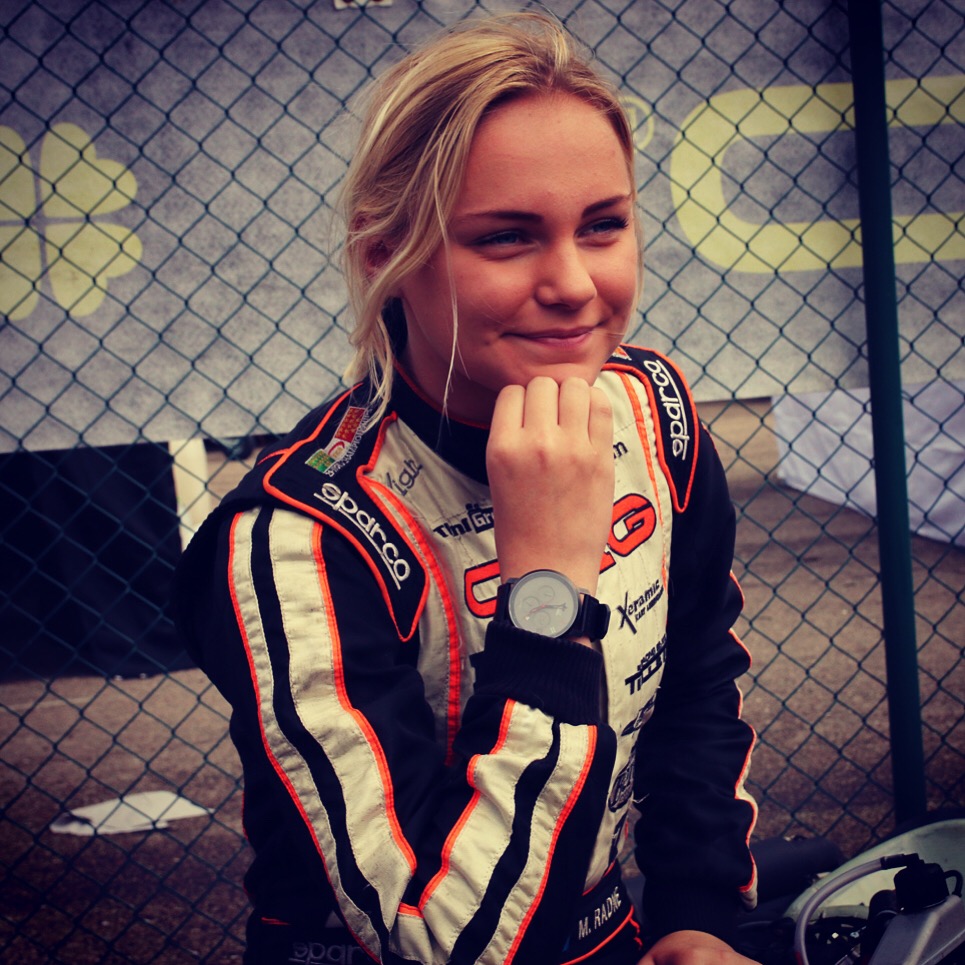 1 Hello, what is your name and what kind of racing are you doing?
My name is Madeleine Radne, and I am driving gokart.
2 When did you start racing and with what?
My first time in a Gokart was 2008, and since then I've been hooked.
3 What is your best results so far?
My proudest moment was my third position in BNL 1 in DD2 in Belgium.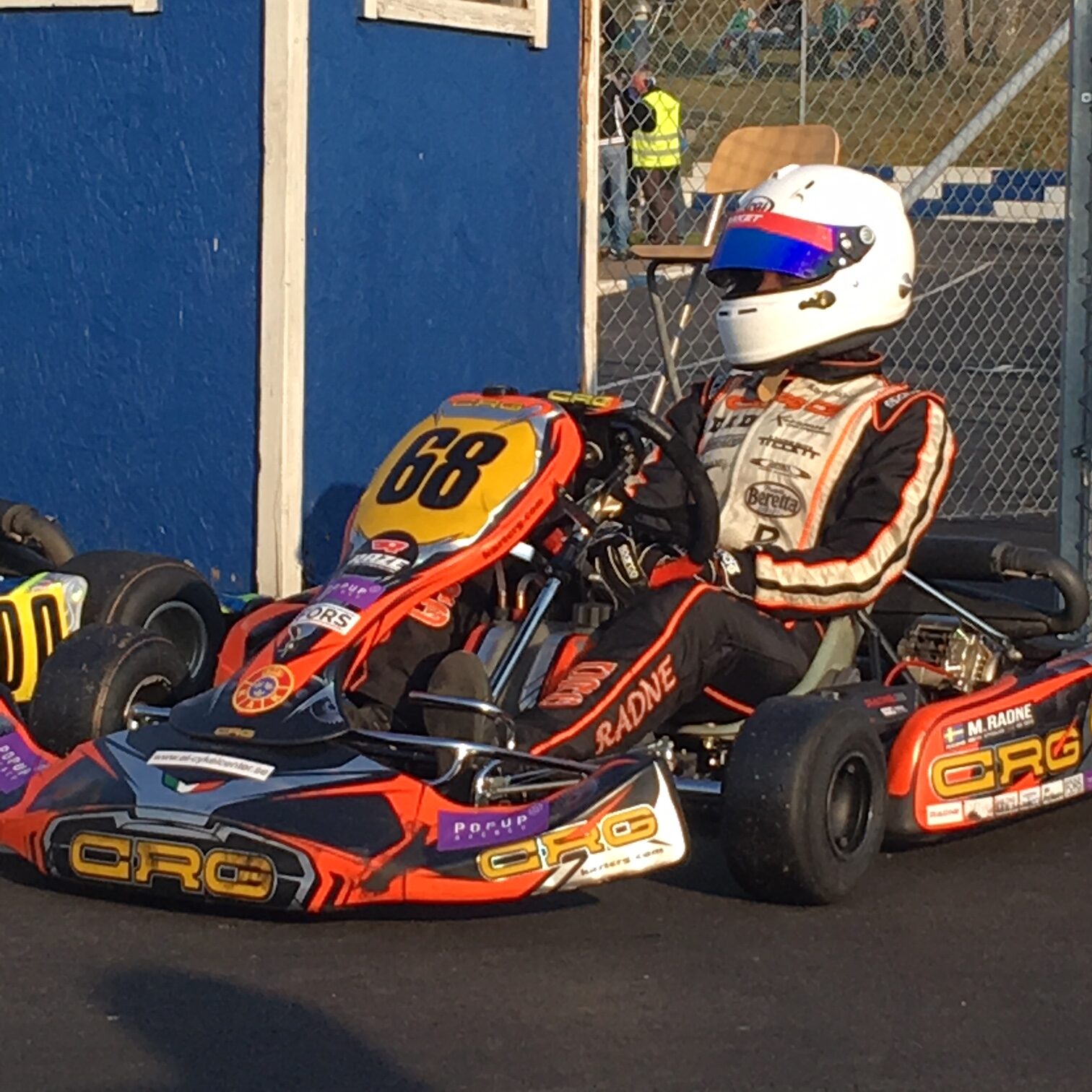 4 Do you have any coach or mentor helping you?
I am very lucky to have so many people supporting me with my racing career. But one of my newest mentors are the NASCAR driver Jonas Fors who have helped me a lot this year.
5 What will you race in 2019?
In 2019 my admissions are to race Rotax Max DD2 abroad, mainly in the BNL series, and in the Swedish Rotax Max Challenge I will race Rotax Max Senior.
6 Who are your main racing sponsors?
My biggest sponsor is Radne Motor AB who have made it possible for me to race all of my years. Beside that I have a number of local sponsors such as PopUpAgency, El-cykelcenter, KAK and others.
7 What is your goal for this season?
My goal for this season is to win a ticket to the Rotax Max Grand Finals in Sarno, Italy, in October.
8 What is your future main goal in racing?
My future main racing goal is to take the step out of karting, and try some other genre in Motorsport.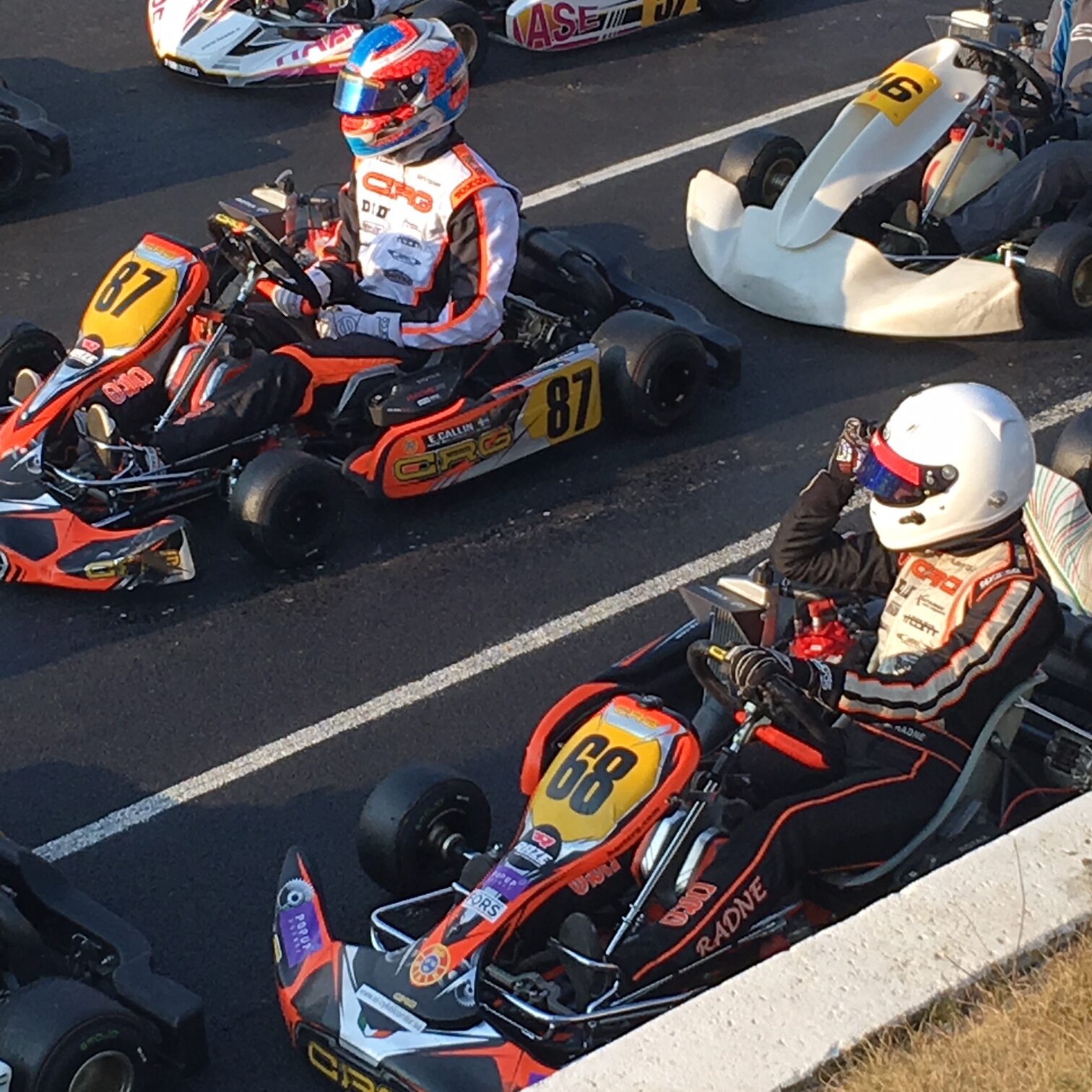 9 What is the best or most fun thing about racing?
The best thing is the adrenalin you get while driving. I like the nervosity before a race, and focus you get when you put your helmet on. Motorsport is more a lifestyle than just a sport, you get friends for life from all over the world.
10 What you think about the RacingTime.se brand and Champion watch?
I think the brand is unique and differ from other brands I've seen on the market before. The watch is really nice and I'm glad to be an ambassador for this brand.
Thank you Madde, we are very happy to have you as a brand ambassador for our brand, and we wish you the best of luck for this 2019 season and beyond!!!
// RacingTime.se