EACH WATCH HAS A UNIQUE SERIAL NUMBER (USN)
We want each customer/racer/ambassador to feel special wearing our watches, so made special system to make each watch unque with a engraved backplate, there is only one watch in the world with its special number.
Model A = CHAMPION
Model B = GRAND PRIX
Model C = d'Elegance white version
Model D = d'Elegance black version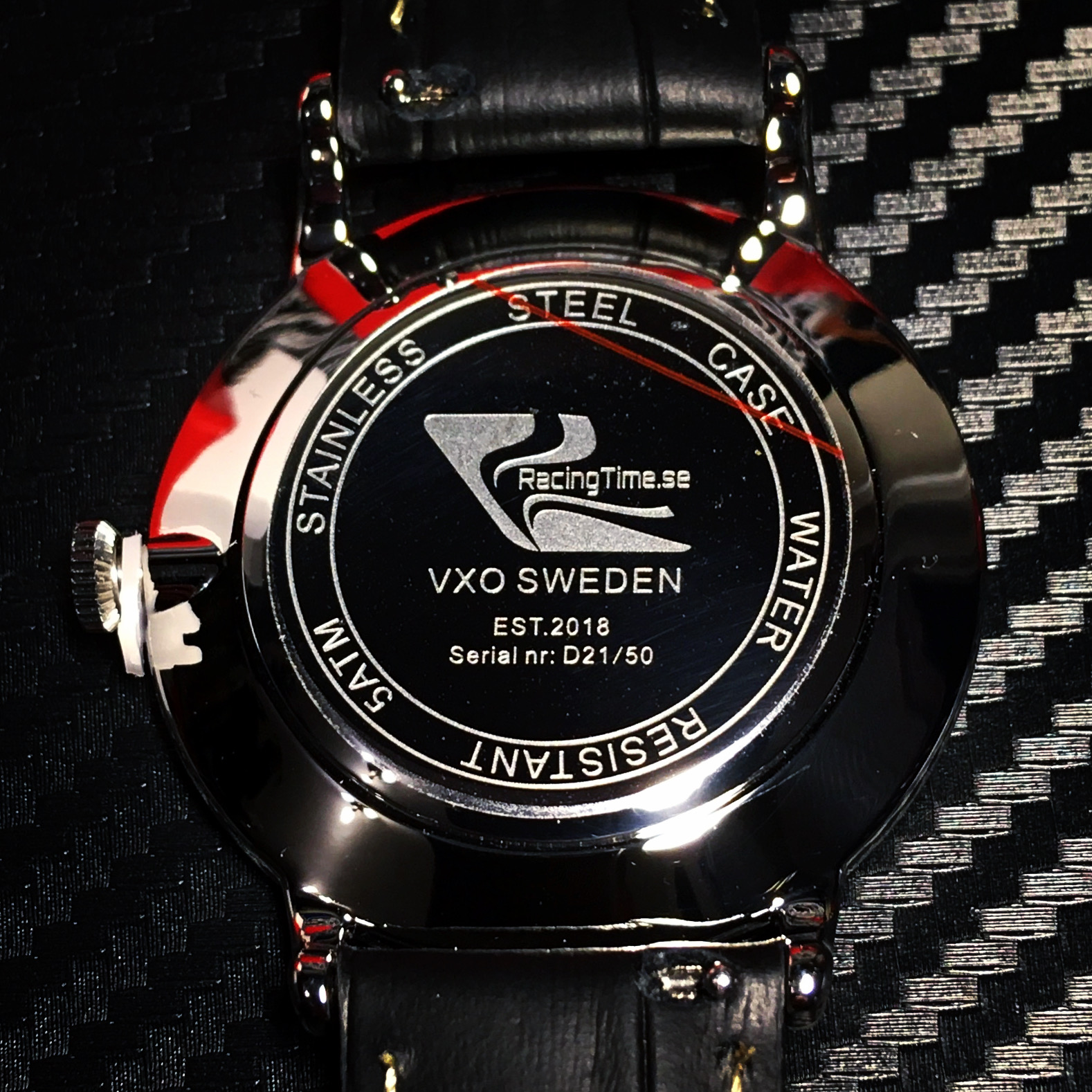 Ref: D21/50
The first number after the letter (in this case D) is the unique number here "21" as there is only one watch of this model that has nr "21", the last number is the production volume made when this batch was made, so in this case there was 50pcs made only. The next time in future a new batch is made the number will start with D51/100 as we currently make batches of 50pcs each time. So there will only be one black d'Elegance in the world having nr 21.
This to make the owner feel proud and special feeling having his/her own number and also to make it popular for collectors in the future to keep and increase the value.
What number are you??
On this day the 4:th of January 2021 the following volumes are produced.
A (CHAMPION) = 263pcs
B (GRAND PRIX) = 100pcs
C (d'Elegance white) = 50pcs
D (d'Elegance black) = 50pcs
Here some reference to special watch numbers some of our racing ambassadors is wearing:
A01/50 , Alexander Hagberg, World Champion RC pro, first Sweede to win a world rc title)
A202/210, Ida Zetterström, dragracing champion (with speedrecord 202 mph)
B01/50, Fredrik "66" Lindgren, Speedway GP rider (he also has watch A66/100)
B02/50, Lukas Sundahl, triple Carrera Cup Scandinavia Champion (got nr2 after his second title)
B11/50, Mattias Adielsson, multiple swedish rally champion (11 is his favorite rally car number)