Interview – 10 fast questions
1 Hello, what is your name and what kind of racing are you doing? 
– Hello my name is Jesper Pellijeff (20 year) and I'm an Roadracing driver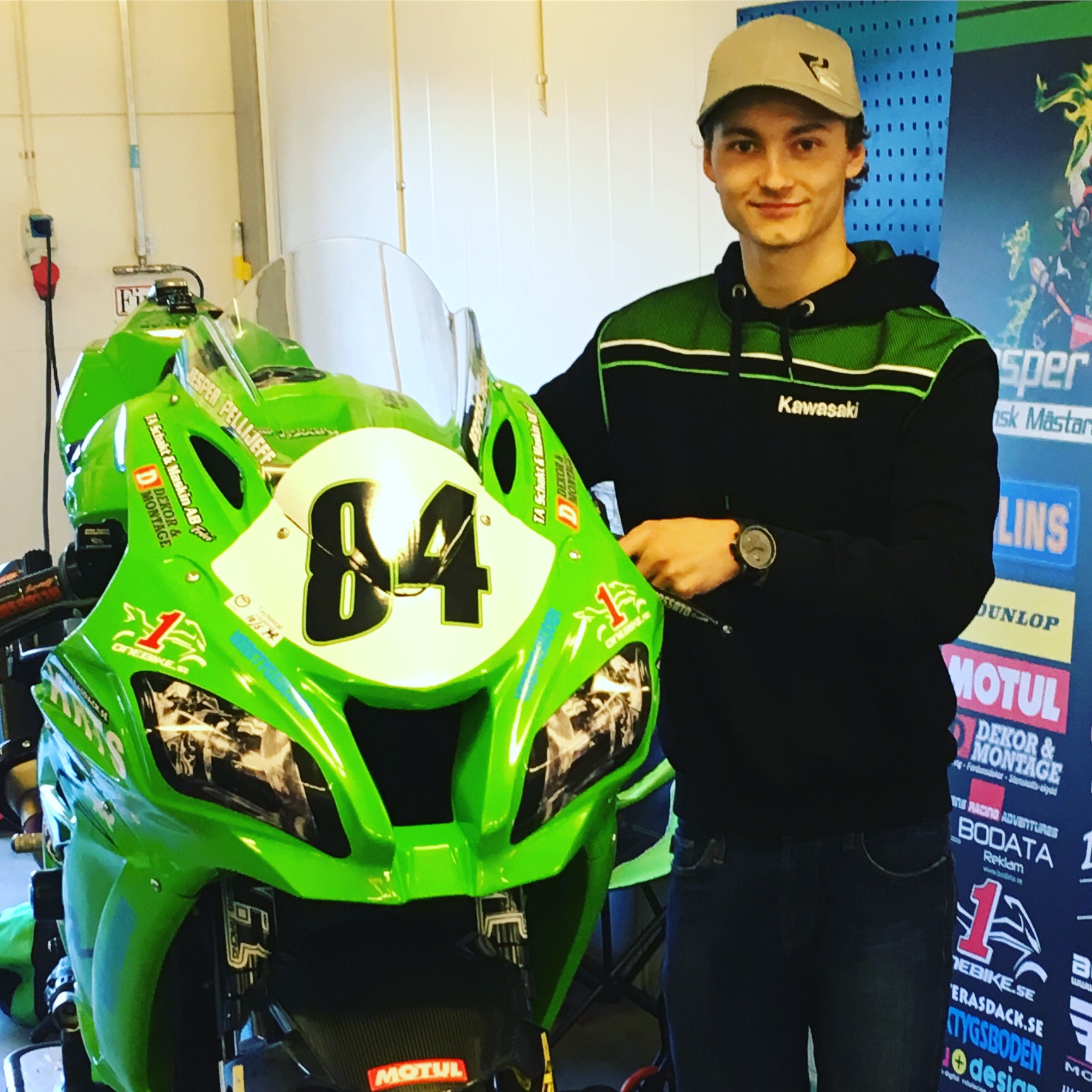 2 When did you start racing and with what?
– I started racing 2009 (10 year old) with Honda NSF100
3 What is your best results so far?
-I'm a 2x Swedish Champion in the highest league (Superbike) in Sweden also race winner in the Spanish championship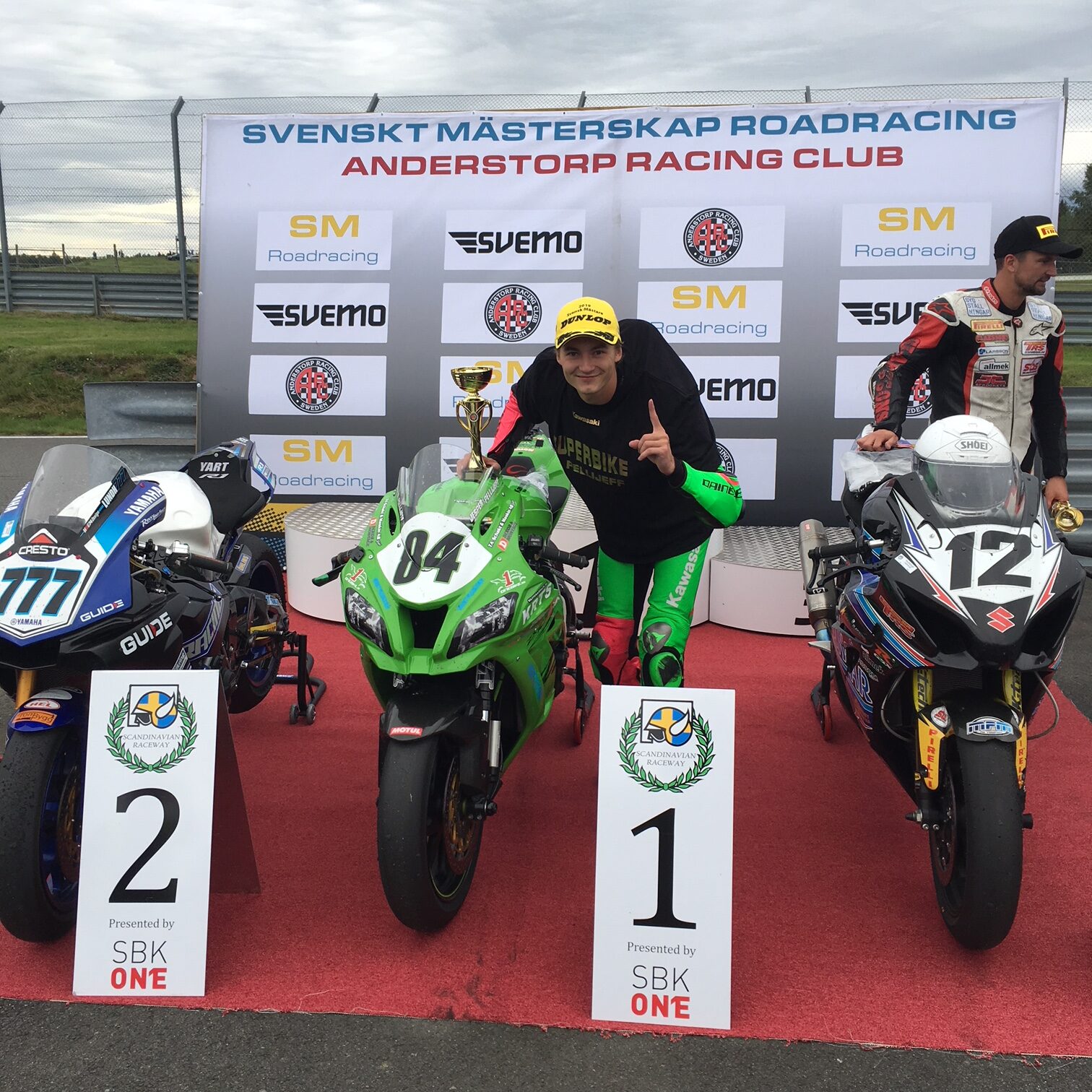 4 Do you have any coach or mentor helping you?
– I do not have any coach or mentor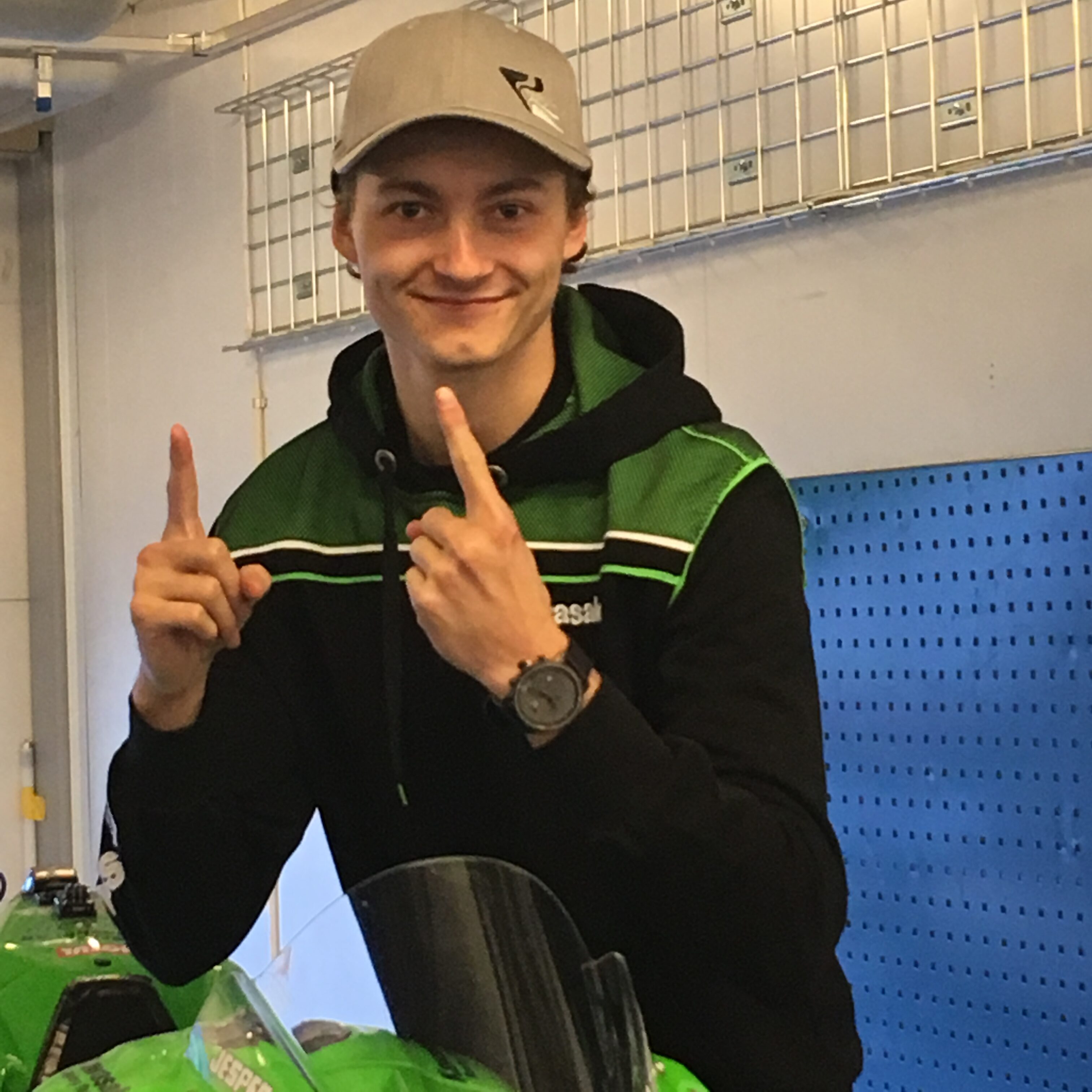 5 What will you race in 2020?
-No plans are official yet
6 Who are your main racing sponsors?
-Kawasaki Sverige is my main sponsor and Onebike.se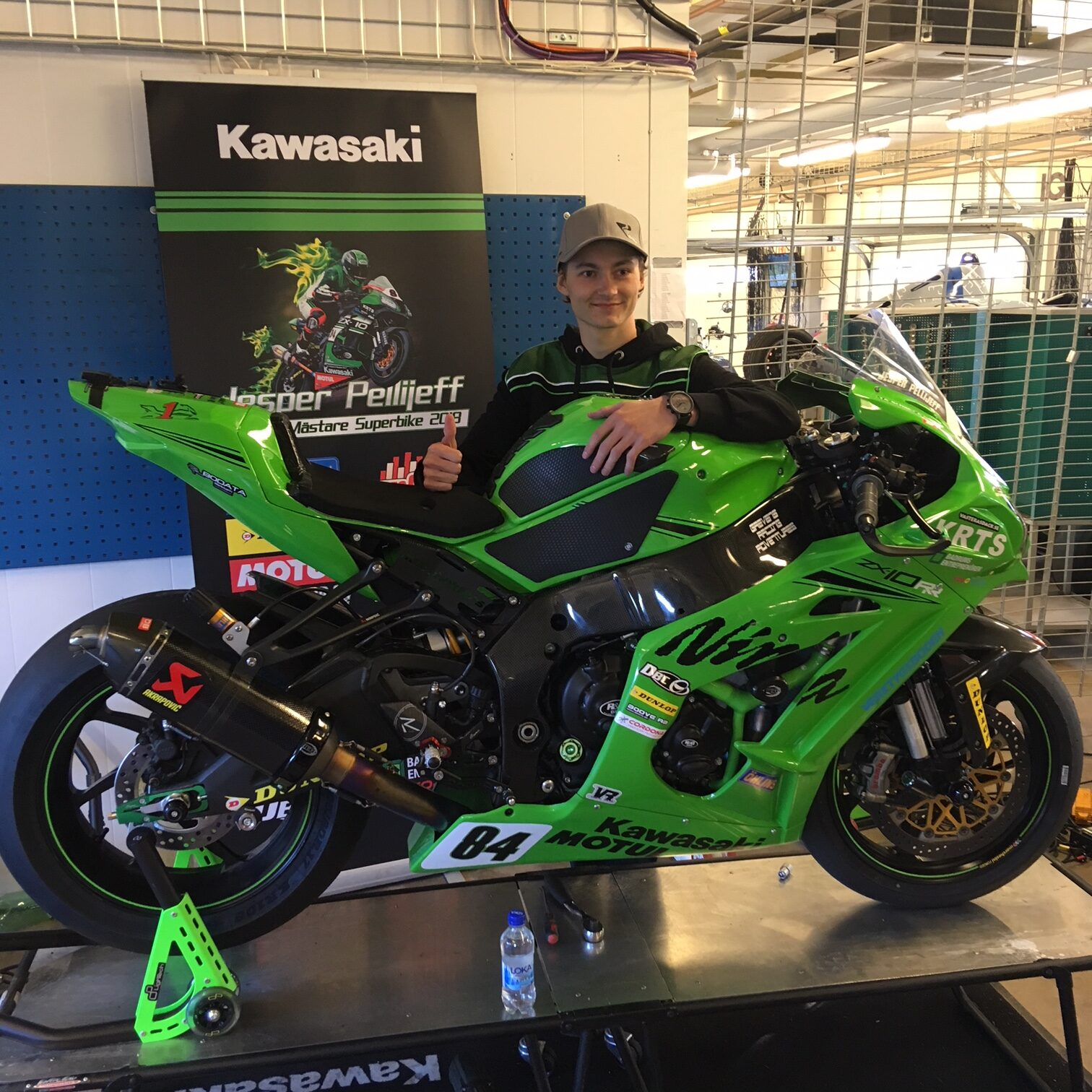 7 What is your goal for this season?
-To always improve my riding and to always get better on my riding
8 What is your future main goal in racing?
-My biggest goal is to be a world champ one day!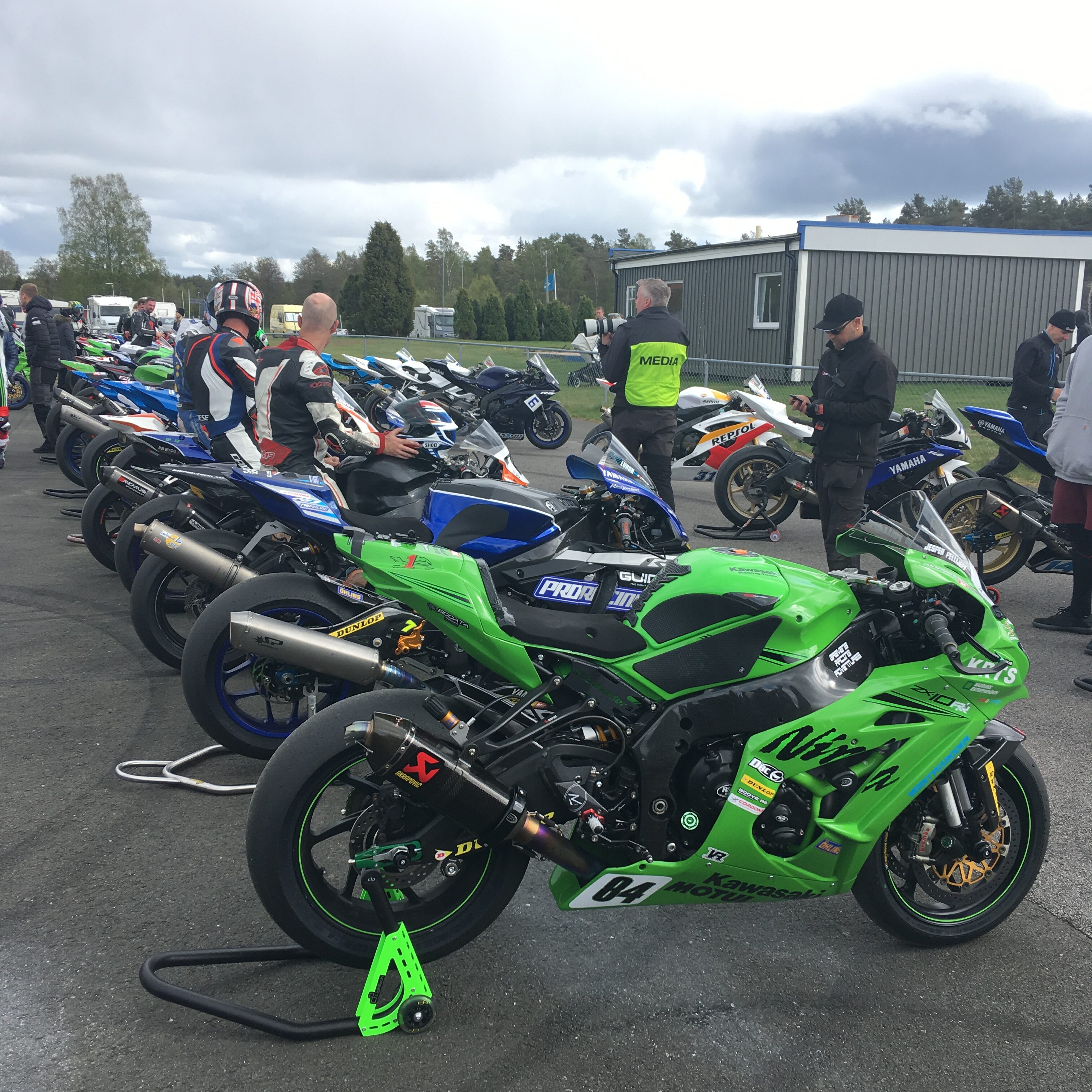 9 What is the best or most fun thing about racing?
-The Adrenalin burning through my veins
Photo: Fredrik Eklöf74
10 What you think about the RacingTime.se brand and Champion watch?
-I really like the company and the watches! It feels so good around my wrist!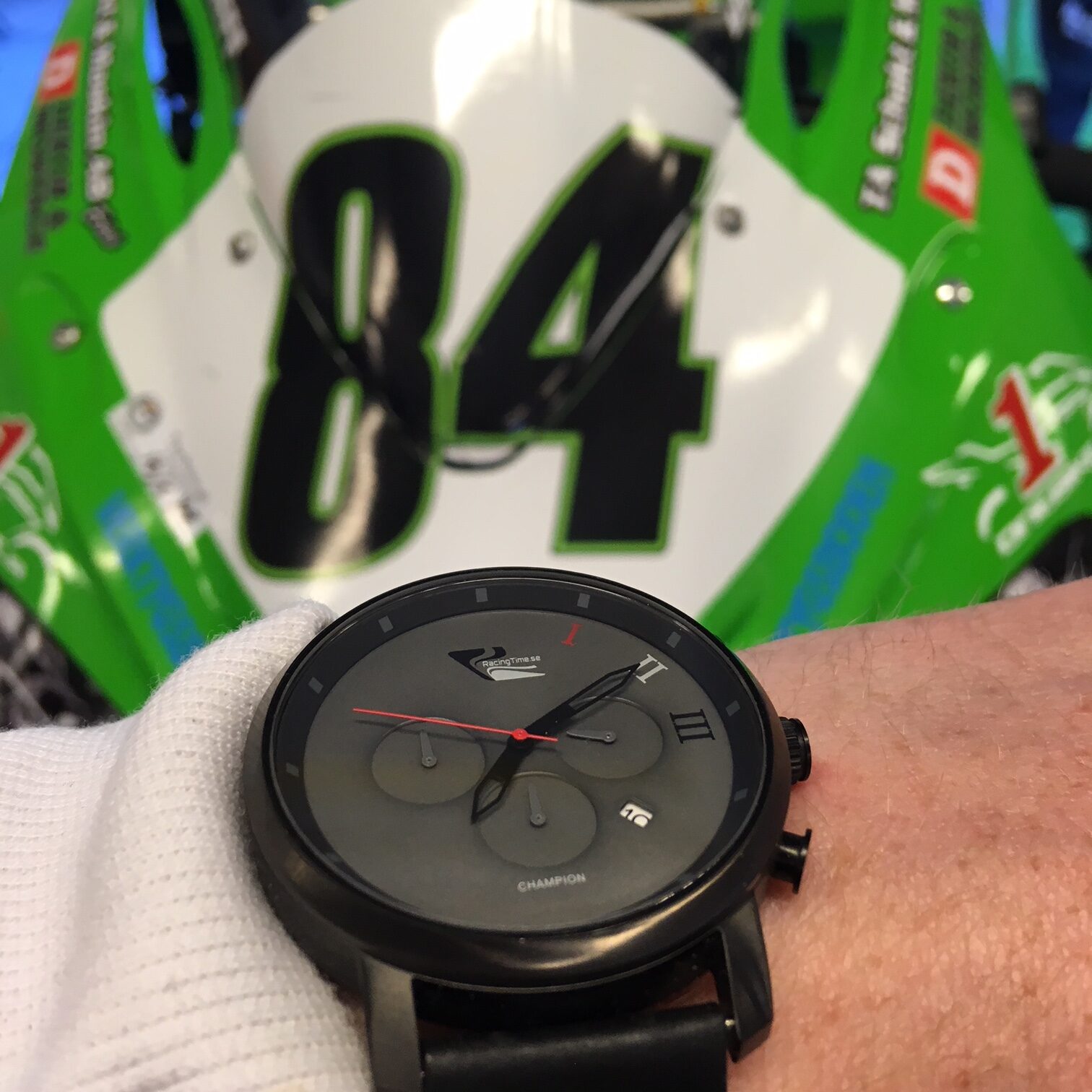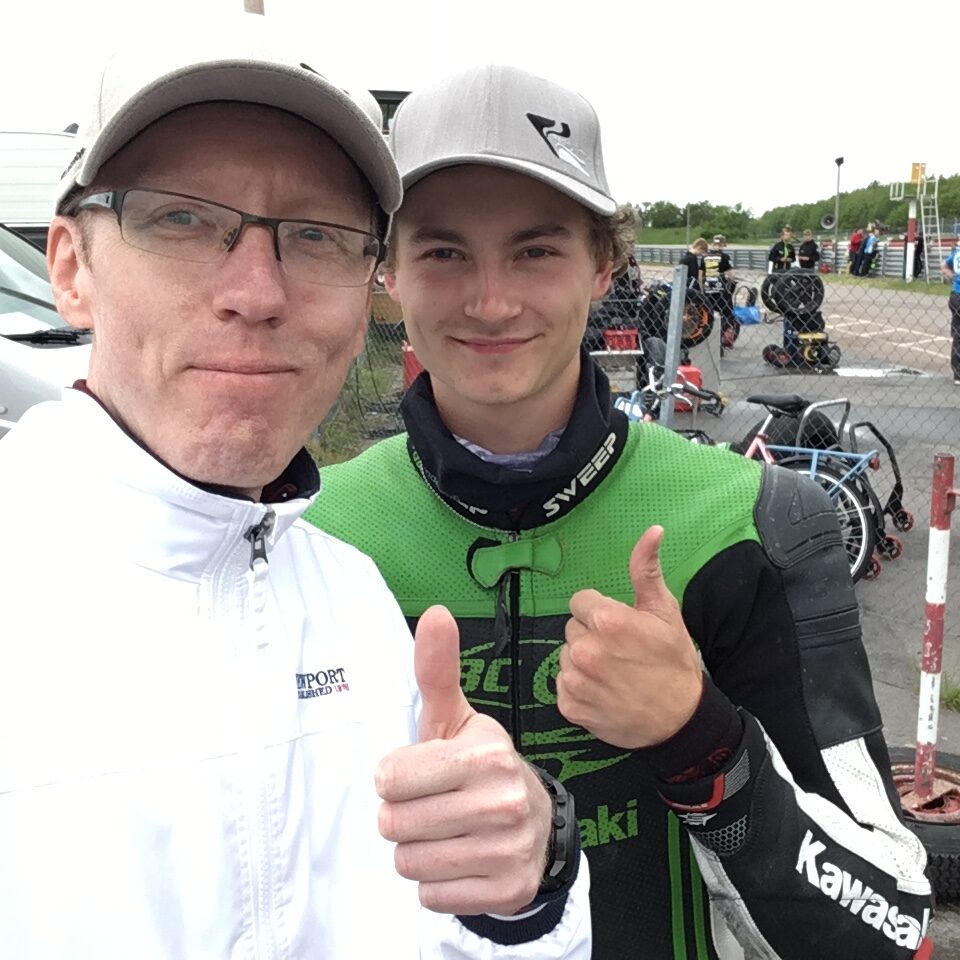 Thank you Jesper, we are very happy to have you as a brand ambassador for our brand 2019, and we wish you the best of luck for the 2020 season and beyond!!! 
// RacingTime.se